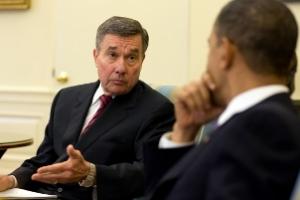 by Phillip Smith, Drug War Chronicle
The Obama administration this week released its Fiscal Year 2013 National Drug Control Budget, and it wants to spend nearly $26 billion on federal anti-drug programs. Despite all the talk about the staggering federal debt problem and current budget deficits, the administration found nothing to cut here. Instead, the proposed budget increases federal anti-drug funding by 1.6% over fiscal year 2012.
The proposed budget is remarkable for how closely it hews to previous years, especially in regard to the allocation of resources for demand reduction (treatment and prevention) versus those for supply reduction (domestic and international law enforcement and interdiction). The roughly 40:60 ratio that has been in place for years has shifted, but only incrementally. The 2013 budget allocates 41.2% for treatment and prevention and 58.2% for law enforcement.
"This is very much the same drug budget we've been seeing for years," said Bill Piper, national affairs director for the Drug Policy Alliance (DPA). "The Obama drug budget is the Bush drug budget, which was the Clinton drug budget. Little has changed."
"It's really just more of the same," said Sean Dunagan, a former DEA intelligence analyst whose last assignment in northeastern Mexico between 2008 and 2010, a when prohibition-related violence there was soaring, helped change his perspective. Dunagan quit the DEA and is now a member of Law Enforcement Against Prohibition (LEAP).
"There are very minor adjustments in how the drug spending is allocated and bit more money for treatment, but there's a significant increase in interdiction, as well as a $61 million increase for domestic law enforcement," Dunagan noted. "They're trying to argue that they're abandoning the drug war and shifting the focus, but the numbers don't really back that up."
The proposed budget also demonstrates the breadth of the federal drug spending largesse among the bureaucratic fiefdoms in Washington. Departments that catch a ride on the drug war gravy train include Agriculture, Defense, Education, Health and Human Services, Homeland Security, Housing and Urban Development, Interior, Justice, Labor, State, Transportation, and Veterans' Affairs, as well as the federal judiciary, District of Columbia courts, the Small Business Administration, and, of course, the Office of National Drug Control Policy (ONDCP — the drug czar's office).
"It's just the same old programs being funded through the same old stove-pipes," said Eric Sterling, executive director of the Criminal Justice Policy Foundation. "In a way, it's ironic. When Congress passed the legislation creating the drug czar's office in 1988, the idea was for the drug czar to look at all the federal anti-drug spending and come in and say he was going to take the funds from one program and shift them to a more effective program. I think many in Congress hoped he would shift resources from law enforcement to treatment and prevention because there was evidence that those sorts of programs were more effective and a better use of resources. That didn't happen," he said.
"The people who run the bureaucratic fiefdoms at Justice, Homeland Security, Defense, State and Treasury have outmuscled the drug czar, and now the drug czar's budget announcements are reduced to public relations and spin," Sterling continued. "They take some $15 or $20 million program and bullet-point it as significant, but that's almost nothing when it comes to federal drug dollars."
The Justice Department alone would get $7.85 billion, up almost $400 million from FY 2012, with the Bureau of Prisons (BOP) and the DEA among those Justice components seeing funding increases. BOP spending would increase by about 8%, while the DEA budget would increase from $2.35 million to $2.38 million. On the other hand, the National Drug Intelligence Center in Johnstown, Pennsylvania, which lost its congressional patron with the death of Rep. John Murtha (D-PA), has been zeroed out.
"The hundreds of millions of dollar increases in funding requested for the Federal Bureau of Prisons is particularly outrageous," said Sterling. "There are too many people doing too much time they don't need to be doing. Obama has the power to save hundreds of millions of dollars by commuting excessively long sentences. He could reduce the deficit and increase the amount of justice in America.
"He could tell the BOP he was ordering a cap on the federal prison population that now has a sentenced population of 198,000, Sterling continued, on a roll. "He could order them that whenever a new prisoner arrives, they have to send him the names of prisoners who may have served enough time for their crimes for him to consider for immediate release from prison. He could ask all the federal judges to send him the names of people they have sentenced to longer terms than they think are just. If he had the heart to reach out to those prisoners who are serving decades for minor roles and their suffering families, if he had the brains to put in place the means to achieve those cost-serving measures, and if he had the guts to actually use the constitutional power he has to do it, that would be great."
"That increase in incarceration spending really jumps out at me, too" said Dunagan. "To make their claim that they're not going to be locking up small-time dealers and users is pretty disingenuous."
Pentagon spending on interdiction and other anti-drug activities would decline somewhat, with the budget proposing $1.725 billion for 2013, a decline of $200 million from the 2012 budget. But interdiction spending goes up elsewhere, as Dunagan noted.
And State Department drug spending would take a hit. Spending would decline by just more than $100 million to $687 million, but most of that decrease would come from reduced funding for alternative development assistance, while State's other drug-related program, the Bureau of International Narcotics and Law Enforcement Affairs ("drugs and thugs"), would see only a $6 million decrease.
While funding for prevention and treatment would increase by 4.6% under the proposed budget, some treatment and grant programs are seeing cuts, while criminal justice system-based approaches are getting more money.
"I'm concerned that the budget seems to be emphasizing drug courts and criminal justice-based drug treatment," said Piper. "They're cutting SAMSHA, which funds a lot of treatment, but increasing spending for prison-based treatment."
The $364 million earmarked for SAMSHA's treatment programs is a $61 million reduction from FY 2012, while drug courts saw a $17 million increase to $52 million and BOP drug treatment programs saw a $16 million increase to $109 million.
The new drug budget also resurrects the drug czar's widely criticized National Youth Media Campaign, dropped last year when Congress failed to fund it.
"I'm also disappointed that they put back in funding for the drug czar's failed youth media campaign, which Congress eliminated last year," said Piper. "It's only $20 million, and you can hardly do a national media campaign with that, but still."
This is only the administration's budget proposal, of course, and Congress will have plenty of opportunities to try to cut (or increase) portions of it. Still, the proposed budget is a window on the thinking of administration that has talked the talk about how we are no longer in a war on drugs, but has taken only stumblingly tiny steps toward walking the walk. And drug reformers aren't liking what they're seeing.
"LEAP thinks this is misguided," said Dunagan. "The only thing that's different is the rhetoric used to spin it, and even that is a sort of tacit acknowledgment by the administration that people don't really like the drug war, but substantively, there's very little different from the past."
"Between the drug budgets and his war on medical marijuana, we're very disappointed in Obama," said DPA's Piper.
"We should be disappointed in the Obama administration," said Sterling. "There was supposed to be change. This was the University of Chicago law professor, the Harvard-trained lawyer, who was going to bring in his own people and make real change. I'm very disappointed in his drug policies and criminal justice policies. My disappointment with his policy failures don't have anything to do with the economic crisis or the geostrategic situation he inherited.
Courtesy of The Smoking Gun
After recently telling an interviewer that he would like to discuss the legalization of marijuana with President Barack Obama, the rapper Snoop Dogg was arrested this weekend for pot possession.
The performer (real name: Calvin Broadus) was busted by Texas cops Saturday after several joints were found on his tour bus. The weed was discovered by a drug-sniffing dog during a routine inspection at a border patrol checkpoint in Sierra Blanca, the same town whereWillie Nelson was popped in November 2010.
Like Nelson, Snoop Dogg claimed ownership of the marijuana found on his bus, which was searched by the Hudspeth County Sheriff's Office. The 40-year-old rapper, cited for misdemeanor pot possession, was not booked or made to pose for a mug shot like Nelson.
Prior to a concert last week in Washington, D.C. Snoop Dogg told a radio interviewer, "Before I even said 'Hi' to President Obama, I would change the aroma of the room…And then we could start conversing after we had that aroma change. You know what I'm talking about?"
Obama, however, does not support the legalization of pot.
by Lucia Graves, The Huffington Post
WASHINGTON — Medical marijuana activists have a message for President Obama: Defend us from the federal government's crackdown, or else.
Steve DeAngelo, the pigtailed co-founder and executive director of Harborside Health Center in Oakland, Calif., said that for him, it's a simple question of who will get his vote for president.
"I will be voting in the Republican primary in California, and I will be voting for one of the candidates who supports our position on medical cannabis. I wouldn't be surprised if a lot of other medical cannabis patients join me," he told The Huffington Post. "There's a real opening here for Republicans."
Presidential hopefuls who've voiced their support for state-regulated medical marijuana could exploit medical marijuana advocates' anger at President Obama.
The president as a candidate promised to maintain a hands-off approach toward pot clinics adhering to state law. At a 2007 town hall meeting in Manchester, N.H., Obama said raiding patients who use marijuana for medicinal purposes "makes no sense." At another town hall in Nashua, N.H., he said the Justice Department's prosecution of medical marijuana users was "not a good use of our resources." Yet the number of Justice Department raids on marijuana dispensaries has continued to rise.
In an interview with HuffPost about the debut of the show "Weed Wars," which documents the daily struggles of running the largest medical marijuana dispensary on the West Coast, Steve DeAngelo and his brother Andrew discussed how their experiences at Harborside will influence what they do at the polls.
"Look, we are one-issue voters," Steve DeAngelo said. "I'm not going to vote for anyone who thinks I'm a criminal and wants to put me in prison. I will vote for any one of the presidential candidates who will defend the rights of medical cannabis patients. If that person ends up being a Republican, I will vote for them. If they end up being a Democrat, I will vote for them."
Hundreds of medical marijuana dispensaries were forced to close their doors after U.S. attorneys announced a crackdown on the medical cannabis industry in the Golden State. The IRS, meanwhile, has declared California pot clinics can no longer deduct salaries, rent or other operating expenses on their tax returns, rendering business unviable for many dispensaries. Now those clinics are looking for a candidate who can help them at the federal level.
In June, Republican presidential hopeful Rep. Ron Paul (R-Texas) teamed up with Rep. Barney Frank (D-Mass.) to introduce legislation removing marijuana from the list of federally regulated substances. But with Paul currently polling in third place and both members retiring from the House of Representatives, the federal bill faces an uncertain path forward.
"We will vote for whoever is going to defend us," said Steve DeAngelo. "I don't know how serious the Republicans are about this issue yet," he cautioned. "We're not going to be naïve about this, but there are millions of medical cannabis patients who are looking for the right place to put their vote … The president ignores us at his own peril."
Andrew DeAngelo says he'd like to take it a step farther, mobilizing patients to "vote Republican, if that's what it takes to get movement on our issue, to get the Feds off our back and to stop raiding places to stop doing these crazy things. We can't get a bank account to pay our employes or our taxes with," he said. "Can you imagine going to the bank and having them say, 'I'm sorry, we can't do business with you because you're a cannabis patient'? That's outrageous."
Fifty percent of Americans favor legalizing marijuana, according to a recent Gallup poll, with support for legalization among Americans under the age of 30 as high as 62 percent. Gallup has found that Americans are especially likely to favor legalizing marijuana for medicinal purposes, and 70 percent favor making it legal for doctors to prescribe marijuana to reduce pain and suffering, according to a survey last year. Those numbers suggest state and national marijuana policy could hold significant sway in swing states, like Colorado, that value their medical marijuana.
"Obama risks many people, in California especially, sitting on their hands in the election," said David Goldman, a core leadership group member with the San Francisco chapter of Americans for Safe Access. "But I would never vote for a Republican," he added. "The Republican party is beyond hopeless."
It is amazing what one person can do, especially if that person is willing to make a big sacrifice. Take for instance Mohamed Bouazizi, the Tunisian street vendor who set himself on fire last December because he could no longer tolerate being humiliated by the police. He set off the Arab Spring, which is still reverberates today.
Bouazizi and the Tunisian people who took to the streets after he died were partially motivated by the news made public by Wikileaks detailing the corruption in the Tunisian government and its relationship with the United States. That is what one man, Julian Assange, can do.
Whoever gave Assange the documents, perhaps Bradley Manning, well that is what one man can do.
The Arab Spring came back to haunt the power brokers in the United States. Hillary went on her I'm Sorry Tour, apologizing to all the governments in the Mideast that their secret agreements with the U.S. had become public. And then, using the exact opposite techniques of the single man theory, we got the general assemblies of the Occupy movement, where there was no single here but a collective of brave people.
Although the Occupy movement has been ridiculed quite a bit, it has served its purpose. Before the movement began, the news narrative focused on the deficit and taxes. Do the rich pay too much tax? They are job-senders overseas after all. (Just think, the president of GE, which has shipped 30,000 jobs overseas in the last year, was put in charge of Obama's job development council… what, from Macow?) Now the narrative has changed. It is about foreclosed mortgages, crooked bankers, the lack of jobs and the jobless. It is about real America not about the dream American portrait painted by bankers. With the fall of Europe to the Euro bankers and Goldman Sachs, the U.S. stands at the brink.
The perilous state of the United States is why the Republican candidates, now essentially down to three, are such a relief. We need a good comedy show, one that takes us away from our humdrum lives and places us in a fairytale world. The heck with reality! The interesting thing about this race is that everything that all of the candidates say about each other is true, so the fact that one guy lied about his divorce and was convicted of unethical practices, the next cost America untold numbers of jobs as his hedge fund closed companies, and the other condones racism and would get rid of social security, the EPA, OSHA, the Clean Water Act and any laws protecting consumers or workers. What a bunch of jokers! And you know I don't like Obama either. January 3rd will be an amusing day when a few thousand diehard evangelical Christians knock out at least one candidate hoping for an Epiphany miracle.

Bouazizi, Assange and Manning have created a new narrative around the United States and the World. Gingrich, Romney and Paul are not part of this narrative, the world has moved on and each is flawed. Yes, its amazing what one person, or a what a whole group of people, can do. It's called evolution, but none of these candidates would believe in it until they are out in the cold. Well, not quite out in the cold, they will have their wealth to keep them warm.
Weed Wars, the new four-part series on the Discover Channel debuted on Dec. 1st and will run through Dec. 22nd. So set your Tune in tonight at 10 PM – I've been  told by cast members that episode #2 has some tense moments.This documentary follows daily life in the world's largest marijuana retail shop. Harborside Medical Center, which services patients in San Francisco's East Bay, provides medicine to 1,000 patients a day and has cash-flow of about $25,000,000 a year, and growing.

Here it is folks, marijuana being bought and sold shown on national TV just like it was "PawnStars." It's so outrageously blatant that it's like a gauntlet thrown directly at the federal attorneys. That's why this show presents a Hobson's choice to the feds, who have been trying to restrict California dispensaries. The feds can ignore or prosecute. Both are losing positions. If they ignore Harborside it will stoke the fire of entrepreneurship the same way that NBC's  "Marijuana Inc." did a year ago.Many recently unemployed will follow the lead and make a decision to join the marijuana industry, regardless of whether their state has medical exemptions to the laws. There are already dispensaries in non-medical states such as New York and Wisconsin. This will fuel the trend, making federal control more problematic.The other choice, to indict and prosecute, is also perilous. In my federal trial eight years ago, we were very close to a juror rebellion. Actually it occurred, but after the verdict was delivered. This time the government is not likely to be so lucky. The defense team will be honed by years of trial, the public is better informed and jurors will take marijuana's medical qualities and Harborside's upright position with the state into account. The feds are more than likely to lose and if they do, the fed's breath will no longer intimidate the dispensaries. New ones will spring up.If Harborside should lose, the situation is even worse. One thousand customers a day will be looking for medicine. Will they be forced to go back to street or home dealers who provide virtually no choice of medicines? Is this what city and state governments want in their community?
Harborside is run by Steve DeAngelo, who has an independent background and sophisticated political analysis developed by close association with the Yippies! People associated with the movement tend to be very self-sufficient, insightful, and determined, even when they are faced with seemingly insurmountable obstacles. As a result, in most encounters with the law, they usually gain the upper hand.
I suppose most people would say they wouldn't like to be in Steve's position. I wouldn't relish being in Attorney General Holder's. He doesn't realize the ideological zeal of medical marijuana adherents, their frustration with the Democratic Party and with the Obama Administration in particular. So that surge of internet donations he received in 2008 won't be floating in from potheads this time. Their votes will be reluctant rather than enthusiastic. And now there's a trend that can be stated as "I pledge not to vote for any candidate that wants to put me in jail, even for a short time."  The rock is about to meet the hard place.
So apparently there is some high level bullshit running rampant through the US Department of Justice, and no one over there has a straight fucking answer for the medical cannabis community…even when asked by a member of congress. The constant inability for the leaders at the USDOJ, and Attorney General Eric Holder particularly, to express a clear and definitive stand on medical cannabis is alarming and dangerous. Yesterday, Attorney general Holder was asked by Colorado Representative Jared Polis to further clarify the position of the USDOJ where medical cannabis was concerned, and instead of taking his time under oath in front of congress to answer the million dollar question, Eric Holder decided to continue the word charades game of "low enforcement priority" and "limited resources," even though what has been proven to be true in REALITY is anything but. The "limited resources" seem quite plentiful in California, and even Washington State, over the last few months, and the enforcement priority seems pretty fucking high.
So Attorney General Eric Holder needs to grow a fucking sack of nuts, man up, and do his fucking job to provide "clear and unambiguous" direction as to how this industry should and can exist in harmony with the Feds. For them to keep dancing around the subject and not giving clear answers, even under the oath of Congress, is both cowardice and childish. We are all adults here. You can talk directly too us like grown ups. We are capable of understanding policies on medical cannabis as they relate to Federal enforcement. There is obviously a right and a wrong way to do it, as the Department continues to allude to, that will and will not trigger enforcement; but their enforcement policies and continued harassment of patients and providers simply does not coincide with their stated and written policy. They continue to mislead the American people with confusing and unclear policy statements that encourage people to invest in medical cannabis businesses, only to have the same Department send forfeiture threats, kick doors in, and haul people off to prison who beleived they were complying with these stupid policy statements. It is immoral and unjust, and it needs to stop.
There are over a million people in California alone who depend on the medical cannabis industry in one way or another. For this Country's top cop to continue to kick the can down the road and not make clear and definitive statements to protect these citizens is unconscionable. It is amazing to me that none of these officials are willing to have an adult conversation, sit down at a table with state official in states with MMJ programs, and fucking work it out already. Eric Holder is in charge of JUSTICE in this country, yet he continues to fail to define clearly what the rules are for medical cannabis programs. He continues, since 2009, to make these absurd and foggy statements about "low enforcement priorities," while his monkeys seemingly run the zoo and do whatever they want in their respective areas of the Country. It is bullshit and it must stop.
I call on Eric Holder and President Obama to grow a sack of nuts and come to the table to have a real and meaningful discussion on how medical cannabis can exist without issue where it has been deemed legal for patients to use. I demand that these folks quit bullshitting the American people and local and state governments, and set clear policy so that the millions of people who depend on this industry can quit cowering in fear and shortening their life expectancy from the stress of wondering if your door will be kicked in today or not. We are good, tax-paying American citizens and we deserve the respect to be looked in the eye and told exactly what the parameters are. For Eric Holder to continue to dance around this is bullshit, and he knows it.
It has been 2.5 years since Eric Holder made his first wishy-washy "low-enforcement priority" statements in March of 2009. The administration has had plenty of time to develop sound and clear policy and they need to come clean with the American people about what is, and is not, okay in the realm of medical cannabis. Patients and providers of cannabis medicines should not have to live in fear or uncertainty because our Attorney General cannot seem to make a coherent and believable statement. We are better than this. It is no longer okay to treat our community as criminals one day, and then make statements in front of congress the next day that try to make it seem as if it ais all good. It clearly is not. Your US Attorneys on medical cannabis states continue to enforce Federal law, regardless of "resources" or "clear and unambiguous compliance with state law." They continue to lock people up, take their stuff, and shudder their businesses, while Eric Holder sits in front of congress and lies through his teeth about what this administration's policies really are. It is a damn shame and it must stop. Get a backbone already and lay down a clear policy on how states can implement medical cannabis in a manner that will not have your thugs kicking in their doors and seizing their property.
The medical cannabis community wants to be good stewards of our communities. We want to play by the rules. We want to contribute. We want to be a valuable asset to our communities in a manner that is safe and in compliance. but as long as USDOJ Officials continue to speak in tongues about this shit and refuse to answer a question in an honest and forward manner, we will continue to see our community treated as outlaws and criminals and we will continue to see enforcement actions that do not meet the smell test of what these stated policies reflect; because while they do not clearly spell out a direct policy for medical cannabis programs, they do allude to their being a "right way" of doing things, even though they do not say what that is. So we continue to see people invest their life savings into businesses that serve patients, only to get caught in some sideways enforcement that is justified only by the unclarity of these statements, and our communities, the people involved, and the patients served are put uneccisarily in harm's way. This is unacceptable and must be resolved.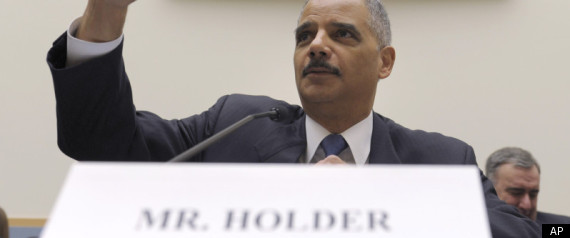 Resolution is easy…GROW A SACK OF NUTS….have a grown up discussion with law enforcement, public officials, and the medical cannabis community, and draw clear and unambiguous boundaries for the industry to follow to avoid enforcement and promote public safety. It is no longer okay for the US Attorney to go on C-Span and spout off about how medical cannabis is a low enforcement priority while raiding people and throwing them in prison for being in clear and unambiguous compliance with state law. Stop the madness and get to work. More word games are not what we need. We need clear leadership and understanding of what is expected of the medical cannabis community.
That is not too much to fucking ask, so get to work and quit trying to give us the proverbial reach around. We are not falling for it. We demand respect and if that is too much to ask then let your boss, President Obama, know we will not be there to support him in any way whatsoever in his quest to be a worse medical cannabis President than the asshole that came before him. We fell for the hopeful bullshit and massive platitudes in the last election. This time we expect results…plain and simple. As his appointed top cop it is up to you to provide those results and lay down a fair and clear policy for us to exist in harmony without fear of arrest and prosecution. That is not too much to ask. We will be waiting.
Below is the exchange between Eric Holder and CO Rep. Jared Polis…(BTW, Jared Polis is my new hero)…..
So now there are three Republicans running for president with a better stance on state medical marijuana laws than President Obama:
(MSNBC.com) "If states want to legalize medical marijuana, I think that's a state's right," Cain said while campaigning in Iowa. "Because one of my overriding approaches to looking at all  of these issues — most of them belong at the state, because when you do something federally … you try to force one-size-fits-all."

That sentiment wouldn't necessarily make Cain the only Republican candidate who's sympathetic to marijuana rights. Texas Rep. Ron Paul supports the availability of medical marijuana, and former New Mexico Gov. Gary Johnson supports the drug's overall legalization.

When it comes to medical pot, an April 2010 poll by the Pew Research Center found that 61 percent of Republicans favored legalization, while 37 percent of Republicans opposed that. Self-described conservatives even split in favor of legalizing medical marijuana, 54-44 percent.
The weight of this issue is becoming too much for Republicans desperate to unseat Obama to ignore.  Medical
When you think about it, Cain's marijuana support is a natural fit
marijuana enjoys more than 75% support nationwide and majority support in any demographic group you care to choose.  Support for outright legalization is up to 50% nationwide and is rising over the past three polls in every demographic group except "self-described liberals".
Of course, Obama said a lot of "states rights" type rhetoric on the campaign trail in 2007 and 2008 as well.  We see how that turned out.
It's obvious that Obama hates his job and wants to get his ass handed to him by Mitt Romney in 2012. Only a politician who wanted to lose his next election would shoot himself in the foot as many times as he has.  Let's go over just how badly this man wants to get out of his current gig as commander-in-chief of the dying empire:
First, he takes office with a shitload of momentum behind him, and uses it to push through his bizarre healthcare plan which is going to take our tax dollars and hand them over to health insurance companies.
Next, instead of closing Guantanamo (as promised during the campaign), he rolls over to the Republicans and keeps it open.
Also, instead of pulling out of Iraq and Afghanistan (never promised, but hoped for by the majority of his supporters), he simply moved 50,000 troops from Iraq to Afghanistan. I wonder how many soldiers regrettably thought to themselves "It can't possibly get any worse than this" while patrolling the dusty streets of Baghdad only to find themselves picking up dismembered body parts on the streets of Kabul three months later?
Oh yeah, and then he actually sent us into a third war in Libya. America, fuck yeah.
Other items on his list of monumental failures include: rolling back EPA regulations, extending the Bush tax cuts for the rich in some insane horse trading with the right-wing fascists in Congress, imprisoning people who leak documents showing all the nasty shit our government has been up to, and just outright killing other American citizens without a trial.
So what's latest on this list? Perhaps you've heard, but the Federales just announced that they aim to take down medical marijuana in the Golden State. Perhaps Obama thinks that nothing will give the U.S. economy the shot in the arm it needs more than shutting down hundreds of legitimate businesses throughout the state that employ tens of thousands of people. Or, more likely, his goal is to piss off yet another group of his supporters, thus assuring his self destruction in the 2012 election.
Of course, I suppose the silver lining in Obama's latest move is that it gives a much-needed boost to my fledgling campaign for the presidency. After all, shutting down the dispensaries in California will disillusion hundreds of thousands of Obama supporters and drive them into the tender embrace of the Ed Rosenthal for President campaign. This may come across as crass opportunism, but I pledge right here and right now to allow the dispensaries in California to stay open. I'll go one step further (I know this is going to be a huge shock to you all, and, by the way, kudos to you for making it this far into the blog post!) and vow that as president I will END MARIJUANA PROHIBITION!
So, thank you, Mr. President, for coming to my assistance and providing me with yet another reason to run for the presidency of this great nation. Your unwillingness to act rationally and in a sane manner may end up forcing me to run in the upcoming election.
Read more at the Guru of Ganja Blog
By Russell Goldman
Politics, not capitalism, is to blame for the economic crisis and Occupy Wall Street protesters should target Washington rather than businesses that create jobs, Rep. Michele Bachmann, R-Minn., said in a speech today in Ames, Iowa.
The economy is flailing because politicians are worried only about protecting their friends, said Bachmann, who compared that sort of cronyism to so-called "banana republics."
"A vocal minority called Occupy Wall Street believes that the problem we face is capitalism or free markets. It's not. The problem is government doing what both the constitution and decent morality prohibit, that is cronyism capitalism, or forcefully taking your money for the purpose of paying off a politician's political friends," Bachmann told students at Iowa State University.
"For your sake and your future, America, and Occupy Wall Street in particular, needs to wake up and stop blaming job creators for the failures created by selfish politicians who wink at their political donors," she said.
Politicians, she said, made too many backroom deals with friends and donors that undermine the free market.
"The problem is politicians who wink at political donors and through the force of law put their competitors out of business. Politicians assure their friends that with government's financial backing, their businesses will never fail," she said.
That sort of cronyism " happens every day, and it has to stop," she said. "After all, we're not a Banana Republic; we're the United States of America and we need to act like it.
Bachmann also used the event to draw a distinction between her proposed tax plan and those of her competitors, particularly Herman Cain, who supports a flat tax, and Texas Gov. Rick Perry, who wants to give taxpayers a choice between the current system or a flat tax.
Bachmann, who supports a "fairer, flatter" system, does not support a single flat tax, but does support "abolishing" the current tax code.
"To accomplish a fairer, flatter and simpler tax system will take a complete reform of the tax system. It means abolishing what we currently have and starting over again."